Noida is located to the east of New Delhi. The city is known for its malls, wide roads, and commercial office spaces. Many multinational companies including Samsung, LG, New Holland, Honda have set up their base in Noida and Greater Noida region. Good connectivity from the capital city of Delhi, quality infrastructure, and supporting residential and recreational infrastructure makes Noida a good place to live in. As part of the Delhi NCR region, Noida is well connected to Delhi, Gurgaon, Ghaziabad, Faridabad, etc.
The HVAC sector continues to grow in the Noida and Greater Noida region because of the reasons highlighted above such as the presence of multinationals, development of commercial office spaces, malls, restaurants, pubs, clubs, hospitals, clinics, schools, warehouses, universities, and sports facilities. In fact, due to higher income levels of the people living in Noida and Greater Noida belt, the demand for 'central AC for home' is gaining traction. Therefore, commercial HVAC (Heating, Ventilation, Air Conditioning) as well as residential HVAC continues to grow in Noida, Ghaziabad, Greater Noida region.
Sectors such as 107, 93A, 93B, 93, 150, 108, 144, 143B, 124, 128, 151, 92, 100, 134, 110, 133, 152, Hajipur, 104, 143, 99, 94, 129, 168, 137, 82, 135, 131, 149, 105, 75, 76,78, 26, 27, 28, 29, 37, 62, 63, 59, 58, 22, Pari Chowk, Knowledge park, Ecotech, Indirapuram, Vaishali, Vasundhara, Raj Nagar Extension are some of the regions in Noida, Ghaziabad, and Greater Noida wherein TheSmartHVAC has executed both commercial as well as residential HVAC projects of all sizes. Being a leading HVAC Company in Noida, TheSmartHVAC applies a methodical approach to first design the HVAC (Heating, Ventilation, Air Conditioning) system and then only after an approval from the client, the installation process starts. Therefore, from design to installation to after-sales service, the process is handled professionally. The whole process from requirement gathering to design to installation is handled in a time-bound manner. TheSmartHVAC provides turnkey HVAC solutions to large office spaces, startup office spaces, malls, restaurants, bars, pubs, clinics, hospitals, warehouses, showrooms, fitness centers, gyms, cool rooms, nursing homes, and residential apartments and homes. The need for a centralized air conditioning system as well as centralized ventilation system is growing in Noida because of the investments in commercial, industrial, and residential infrastructure of the city. TheSmartHVAC with its in-house team of engineers and technicians delivers all kinds of HVAC projects (small or large) to clients in Noida, Greater Noida region. The methodical approach, in-house design team, installation team, and focus on design has made TheSmartHVAC as the preferred HVAC Company in Noida.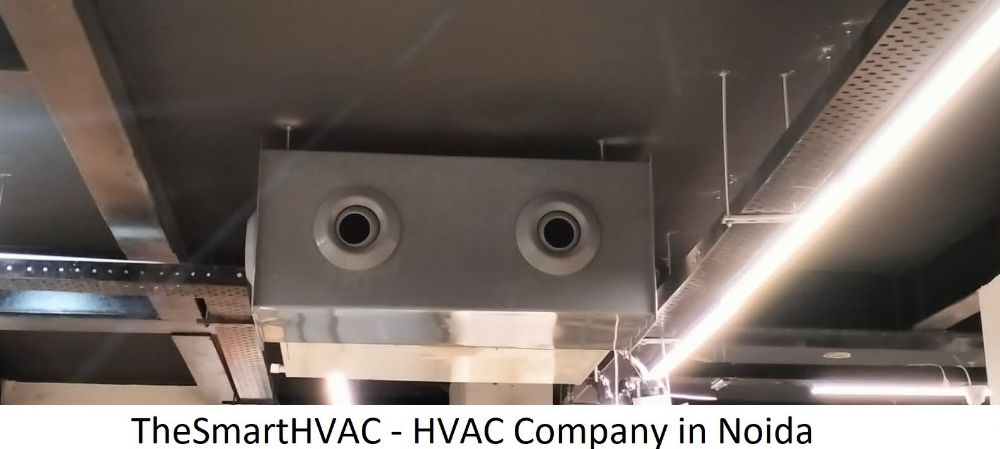 TheSmartHVAC has executed projects such as duct-able air conditioning systems for showrooms, startups, food courts, restaurants, bars, and clinics. The company has also delivered large scale HVAC projects to warehouses, large office buildings, malls, and hospitals in Noida, Greater Noida, and Ghaziabad region. In recent months, the demand for central AC for homes has risen, and, TheSmartHVAC has executed several such projects for apartment owners as well as villa and bungalow owners. Besides the implementation of duct-able systems, the company has also designed and installed VRF / VRV systems, and chiller systems. The choice of central AC system is dictated by the building layout and the heating load. Our team specializes in optimizing the heating load for the client. Overloading results in higher capital as well as operating costs to the client, whereas under loading results in bad customer experience. This is where our design-centric approach comes in handy. We calculate the heating load upto the two decimal points thereby saving our clients a large amount of capital expenditure as well as operating expenditure. TheSmartHVAC also automates old HVAC systems in Noida, Ghaziabad, Greater Noida region. Automation helps in energy efficiency. Several office space occupiers constantly consult us to reduce their electricity bills. TheSmartHVAC first studies the building and calculates the accurate heating load. Thereafter, by deploying equipment such as controllers, sensors, motorized volume control dampers, actuators, the old HVAC system is fully automated resulting in 18-20% electricity savings for office space owners, mall owners, hospital owners.
Building owners, facility managers, engineering managers, maintenance engineers, administrative managers consult us for their HVAC needs thereby making us the leading HVAC Contractors in Noida. Leading real estate developers hire TheSmartHVAC for ventilation as well as for air conditioning projects. Besides installing the HVAC equipment, TheSmartHVAC first designs the whole HVAC system, therefore, the company is one of the most sought after HVAC Consultants in Noida.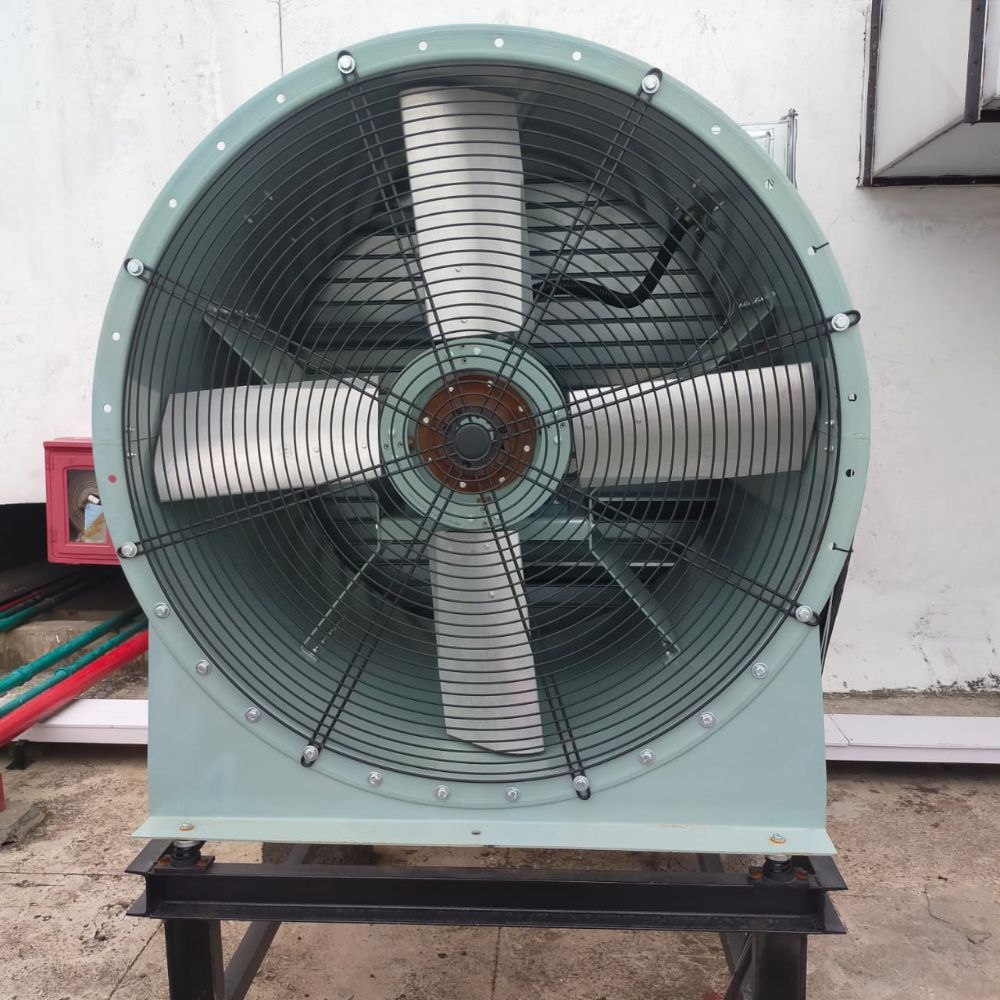 TheSmartHVAC stays for a long course with the client. Even when the HVAC project has been designed and executed and handed over, the company stays course with the clients to rectify and optimize the HVAC system further. The after-sales service rendered by TheSmartHVAC is of highest quality. And the issues if any that may arise are sorted out within a quick time frame of 24-48 hours.
Besides the centralized air conditioning projects, the company has also executed large scale ventilation projects including basement ventilation, car parking area ventilation, lift lobby pressurization, and staircase pressurization in both commercial and residential buildings across Noida, Greater Noida, and Ghaziabad region. TheSmartHVAC design team uses the latest state-of-the-art software systems such as AutoCAD and other tools and macros to design the entire HVAC projects for clients. The installation team uses the high quality tools including cutters, welding machines, grinders, drills, on-site duct fabrication tools, brazing tools in order to satisfactorily install the HVAC equipment as per the drawing that is prepared by the design team. Therefore, the design and installation team works in tandem to achieve the set goals. The design team constantly updates the client about the progress of the project. This way proper communication is maintained with the client. TheSmartHVAC is growing fast in this growth corridor of Noida, Greater Noida, Yamuna expressway, Ghaziabad region. After the inauguration of the Jewar Airport on Yamuna expressway, TheSmartHVAC is providing full scale HVAC solutions to warehouses in the region.
For your HVAC (Heating, Ventilation, Air Conditioning) projects in Noida, Ghaziabad, Greater Noida, Yamuna expressway region, get in touch with TheSmartHVAC now. The company offers complete turnkey small to large scale HVAC solutions to its clients.
Write at [email protected] or call at +91 9650110202