Looking for HVAC services in your city?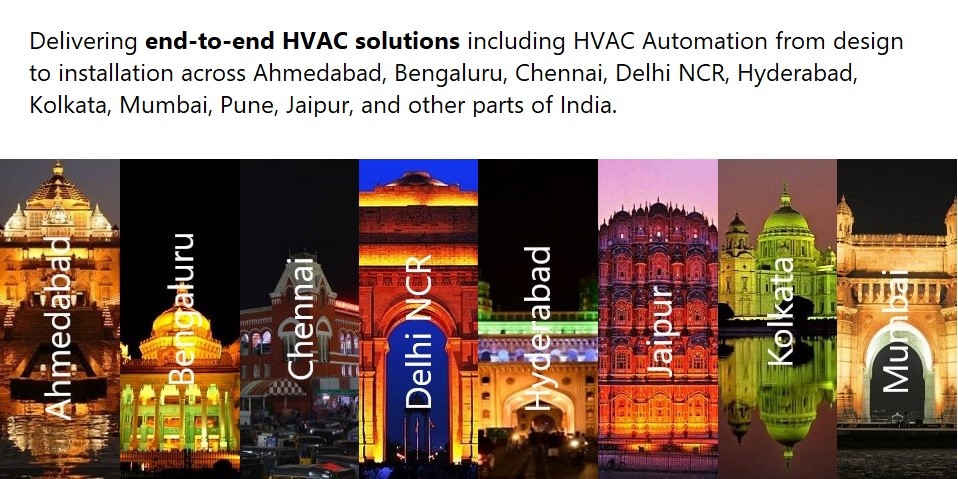 TheSmartHVAC provides HVAC solutions to clients across following cities in India.
Whether its a central air conditioning system, or ductwork, or Air Handling Unit work, or chiller plant system, or MS Piping work, or HVAC automation, or pressurization / ventilation work, TheSmartHVAC offers end-to-end HVAC solutions to malls, offices, hospitals, airports, warehouses, cold storages, showrooms, restaurants, bank branches, hotels, fitness centers, residential societies, and many other commercial properties.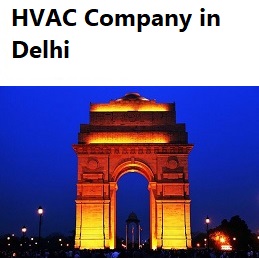 Delhi is one of the largest metro cities in India. The city's infrastructure including office buildings, hospitals, malls, cultural centers, sports facilities, hotels, is constantly growing or is being upgraded continuously. The growing infrastructure or the need for upgradation also results in a continuous demand for heating, ventilation, and air conditioning projects. TheSmartHVAC is a leading HVAC company in Delhi. The company with its in-house team of design engineers offers complete HVAC solutions to clients across Delhi. Whether it is a new upcoming building or an existing building, the company offers all kinds of HVAC services including central air conditioning system, ductwork, chiller plant system, ductable ac, vrf / vrf system, air handling units, and HVAC automation services. Some of the micro markets in Delhi where we have executed HVAC projects are Defense colony, Nehru Place, Connaught Place, Karol Bagh, Punjabi Bagh, Embassies in ChanakyaPuri, Lajpat Nagar, JanakPuri, Dwarka, South Extension, Civil Lines, and Rohini. As a leading HVAC company in Delhi NCR region, TheSmartHVAC is preferred choice for a range of clients across Delhi. Embassies, office buildings, hospitals, hotels, fitness centers, malls choose TheSmartHVAC as their choice of HVAC contractor in Delhi. Property owners, administrative managers, building or facility managers can reach out to us for their HVAC needs.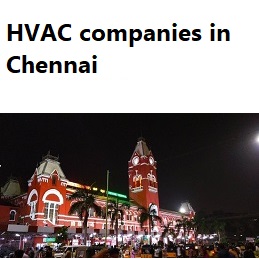 TheSmartHVAC has executed several HVAC projects in the southern city of Chennai. Projects such as pressurization work in large office buildings, ductable ac for startups, VRF / VRV projects for hotels and hospitals. The projects included complete design and installation work. Some of these projects were completed and handed over to the clients in a month's time whereas some took more than 8 months. Depending on the scale and size of the HVAC project, we are able to deploy our team of design engineers and installers to successfully deliver any kind of HVAC project in Chennai. Within a short span of time, TheSmartHVAC has become a leading HVAC company in Chennai. We are able to handle large scale sophisticated projects in a time bound manner. Devoting considerable time on design ensures that during the installation phase there are no doubts and that results in complete elimination of rework. This focus on HVAC design means that we are able to deliver projects within the budget and within the timeline and that has meant that TheSmartHVAC is counted as one of the top HVAC contractors in Chennai. We partner with some of the leading manufactures in Chennai for equipment sourcing. Whether it's the ductwork, or chilling equipment, or air distribution products, or air condition products, TheSmartHVAC partners with leading manufacturers to make sure that quality is maintained throughout the execution of the project.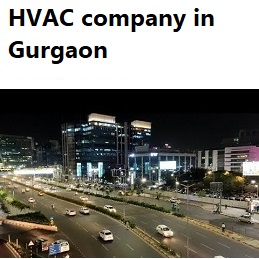 Since the 1990s, Gurgaon or now Gurugram has become one of the leading business centers in India. The city is home to several multinationals and large Indian conglomerates. Automobile boom was closely followed by the Information Technology (IT) boom. Therefore, A-grade buildings including industrial plants and office spaces have come up in the city. TheSmartHVAC - a prominent HVAC company in Gurgaon - works with several real estate developers in the city to offer HVAC solutions. Centralized air conditioning, ventilation, pressurization are some of the HVAC projects that are currently under various stages of execution. In recent times, HVAC automation has gained momentum in Gurugram. As a leading HVAC contractor in Gurgaon, TheSmartHVAC team is fully equipped to execute such projects to the satisfaction of its clients. The team comprises mechanical and electronics engineers who understand the mechanical as well as instrumentation complexities of such automation projects. The company works with clients in Udyog Vihar, MG Road, IMT Manesar, Sohna Road, Golf Course Road, Dwarka expressway, and several other micro markets of Gurgaon / Gurugram.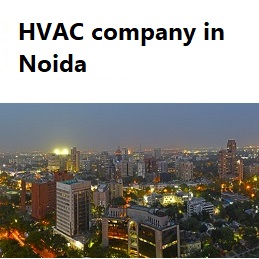 IT office buildings, malls, innumerous residential societies, and high-quality physical infrastructure make Noida a quality suburb of Delhi. Expressway, Sector 58 to Sector 63, Sector 74 to Sector 78, Sector 18 and Sector 19 are some of the areas in Noida wherein TheSmartHVAC has executed several HVAC projects of medium to large size. Shopping Malls, hospitals, and offices choose TheSmartHVAC as their preferred HVAC company in Noida. From design to equipment sourcing to installation, the company offers a single-window solution to all its customers. In-house team of designers and carefully selected installers make us one of the top HVAC contractors in Noida.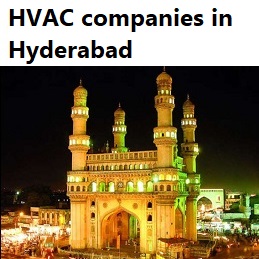 Working with some of the leading real estate developers of India, TheSmartHVAC has delivered pressurization, and turnkey HVAC projects in Hyderabad. The company mobilizes resources including manpower and equipment to carry out even the most complex projects with ease. The heating, ventilation, air conditioning services are in demand throughout the year and building owners, facility managers choose TheSmartHVAC over many other HVAC companies in Hyderabad. Our methodical approach to first understand the scope of the work and then plan and then execute makes us the preferred HVAC contractors in Hyderabad.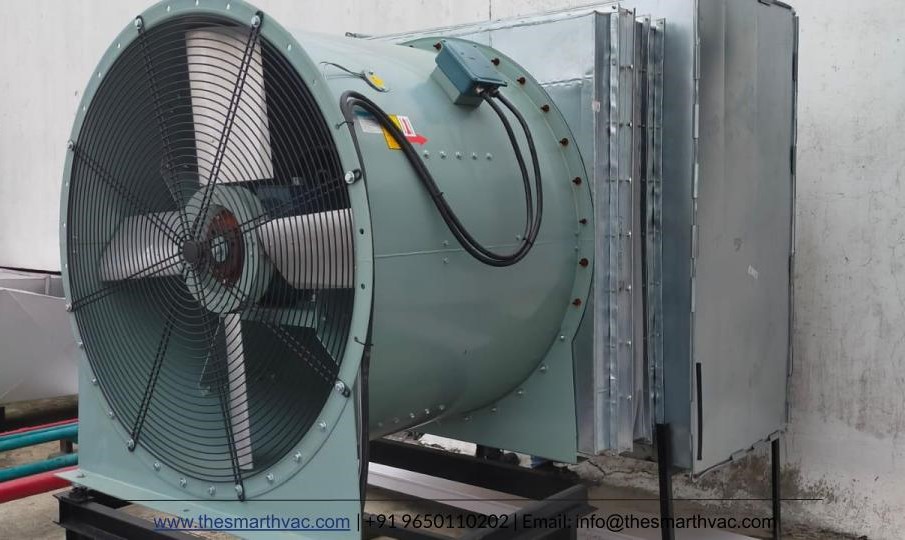 Being the financial capital of India, Mumbai is home to some of the leading multinationals and large business groups. The city boasts of both residential as well as commercial skyscrapers. Mumbai metropolitan region (MMR) is among the most populous metropolitan regions in the world. The MMR region comprises Mumbai city, Mumbai suburban, Palghar, Thane, and Raigad. The region's infrastructure including commercial and residential complexes is ever growing. And therefore, it goes without saying that HVAC services are constantly in demand. TheSmartHVAC is a leading HVAC company in Mumbai and the company has executed many small, mid, and large heating, ventilation, and air conditioning projects across the Mumbai region. In addition to working on new commercial and residential projects, TheSmartHVAC also undertakes HVAC work in existing buildings. The company not only provides consulting services including design services but also renders installation services to its clients thereby becoming one of the top HVAC contractors in Mumbai.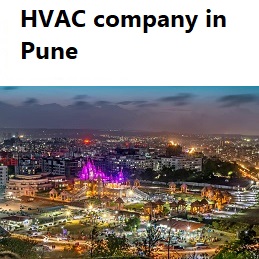 Pune is a major automobile and manufacturing center in India. Besides, in the last 2 decades, the city has now grown to be the second IT (Information Technology) hub of the country. In addition to that, Pune has always been regarded highly in the education sector. It is therefore no wonder that commercial buildings as well as residential societies continue to grow in this western city of India. With growth in commercial and residential buildings, the HVAC sector also flourishes. There are many HVAC contractors in Pune, however, TheSmartHVAC with its design-focused approach delivers comprehensive solutions to its clients in Pune. Our focus on planning and design mean that building owners, administrative managers, facility heads select us as their go-to HVAC company in Pune.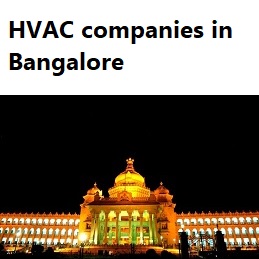 Bangalore or Bengaluru is the silicon valley of India. The city is not only the IT capital of India, but in recent times, the city has also attained the tag of startup capital of India. Startup offices, large office buildings are in high demand in this southern city. Large real estate developers cater to this demand by offering A-grade office spaces. At the same time, new age residential societies are being built at a faster pace. And since the HVAC industry is directly linked to the growth of the city's infrastructure, this sector is continuously growing in Bangalore. Being one of the leading HVAC companies in Bangalore, TheSmartHVAC is offering a full range of services to building owners across the city. Ventilation projects, pressurization projects, cooling solutions are some of the offerings that we as one of the principal HVAC contractors in Bangalore provide to our customers.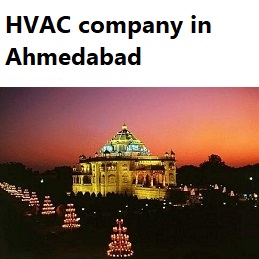 SG Highway, Bopal, Gandhinagar, Gift city, Vastral, Paldi are some of the micro markets of Ahmedabad wherein TheSmartHVAC has executed medium to large scale HVAC projects. This western city of India is an important industrial and economic hub. The city is among the fastest growing cities in India. And with this growth comes the growth of the HVAC sector. By delivering a range of HVAC services to clients across the city, TheSmartHVAC has emerged as a leading HVAC company in Ahmedabad. The company brings its capable team of designers and installers to successfully execute projects of any size. The trust put in by our clients makes us a top HVAC contractor in Ahmedabad.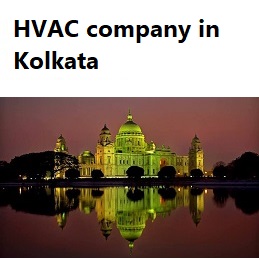 New town action area 1, action area 2, action area 3, and Rajarhat are some of the locations in Kolkata where TheSmartHVAC team has executed HVAC projects. The company has worked with prominent real estate developers of the city. In a short span of time, the company has become a sought after HVAC company in Kolkata. Other than real estate developers, many other property managers, building owners are seeking our services.