The southern city of Chennai is a major industrial and information technological hub of India. The city formerly known as Madras is located on the coast of Bay of Bengal and therefore is also a major port city of India. Therefore, infrastructure development including roads, ports, metro rails, railways, are either being developed on a continuous basis or being upgraded to meet the growing needs of the Chennai city. With the development of the physical infrastructure and the population growth of the entire Chennai region, the other infrastructure projects including residential townships, commercial malls, and commercial office buildings are also being developed at a rapid pace. All these residential and commercial complexes require HVAC (Heating, Ventilation, Air Conditioning) services. TheSmartHVAC is at the forefront when it comes to offering quality and energy-efficient HVAC services to clients across Chennai region. In a short span of time, TheSmartHVAC has become a leading HVAC Company in Chennai.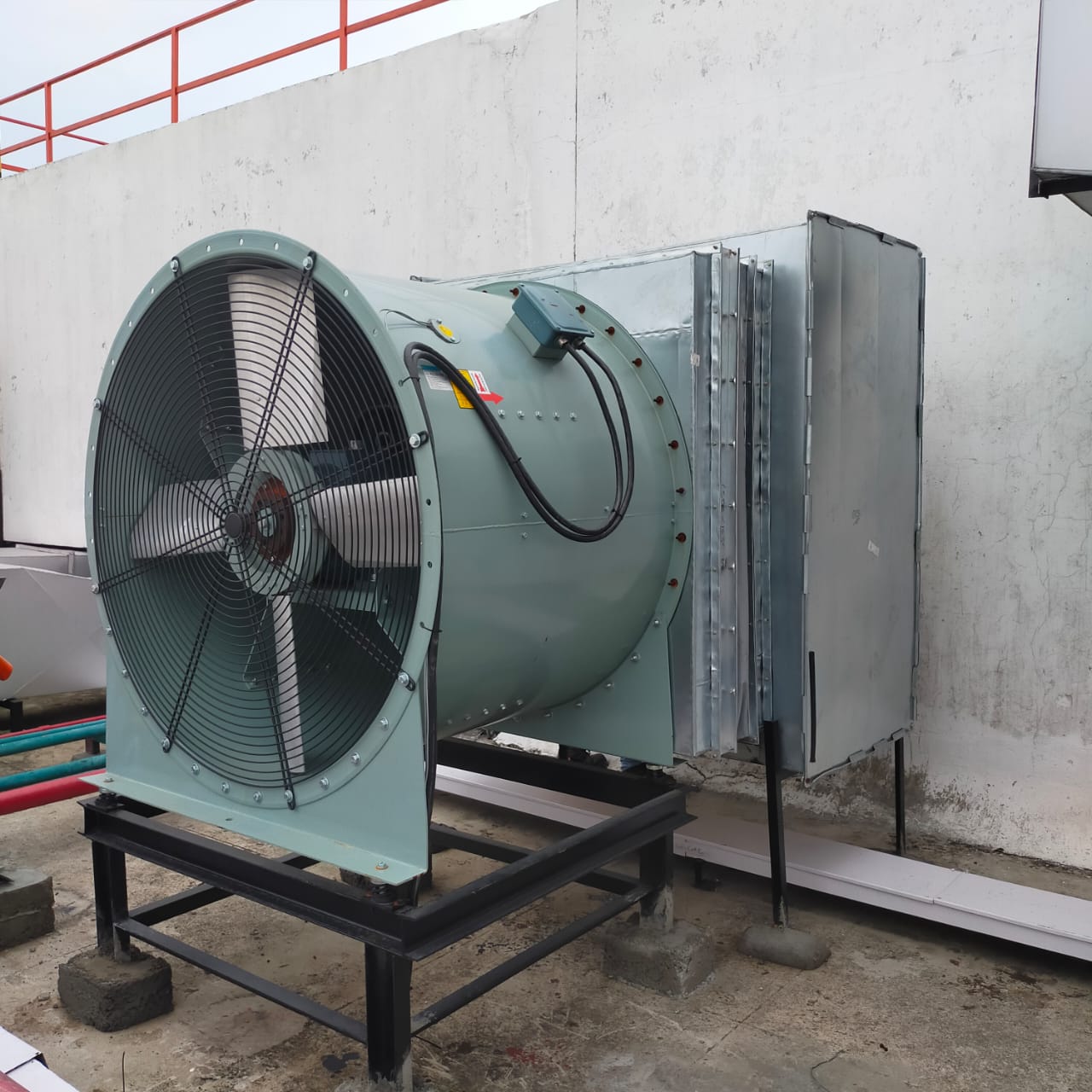 Clients such as DLF trust TheSmartHVAC for designing and executing various kinds of HVAC projects. Lift Lobby pressurization is one of the HVAC projects that the company recently executed at the DLF Cyber City 124, Mount Poonamallee Road, Manapakkam, Chennai, Tamil Nadu. As the name suggests, the lift lobby pressurization is done across high-rise commercial as well as residential buildings in order to make sure that sufficient external pressure is maintained inside the lift lobby of each of the floors so that in case of a fire breakout, the fire or smoke does not enter the lift lobby area. And then this lift lobby area can be used by firefighters to douse the fire by using the lifts to reach the specific floor where fire has broken out. This is highly technical work and involves right pressure as well as volume calculations. TheSmartHVAC focuses on the design part to design the entire system and then the execution team works under the supervision of a design engineer in order to install the necessary equipment and machinery such as high volume tube axial fans, main duct lines, grills and dampers, duct branches to discharge the pressurized fresh air to each of the floors in the building. Thereafter, comprehensive testing, and commissioning work is carried out in order to ensure that the system is working seamlessly.
Besides DLF, there are several other startups that have placed their faith in TheSmartHVAC as a trusted and one of the top HVAC Companies in Chennai. The commitment to transparency and positive communication has ensured that TheSmartHVAC is the preferred partner of choice for startups across the region.TheSmartHVAC has designed and executed central Air Conditioning projects for startup offices in localities such as Ambattur, Santhosapuram, Porur, Mettukuppam, Poonamallee, Ponmar, Vanagaram, Aminjikarai, Potheri, Karthikeyapuram, Nanganallur, Gowrivakkam, Perungudi, OMR, and ECR. The twin locations of ECR and OMR have witnessed a surge in startup activity and therefore, TheSmartHVAC with its localized team of design engineers, contractors, and technicians is able to comprehend the air conditioning requirements of these startups and consequently offer the best solution among the chiller system, or VRF VRV system, or Ducta-able AC system. The choice of central air-conditioning system depends on the buildings that these startups are based at, size of the office space, number of people, window pattern, usage pattern, and the building's exposure to the sun. Keeping all of these factors in mind, TheSmartHVAC calculates the heating load upto the 2 decimal points. Thereafter, the central AC system is selected and then the installation process including ductwork, AHU work, Chiller or VRF VRV or Duct-able AC work begins. The client is kept in loop during the course of the execution process.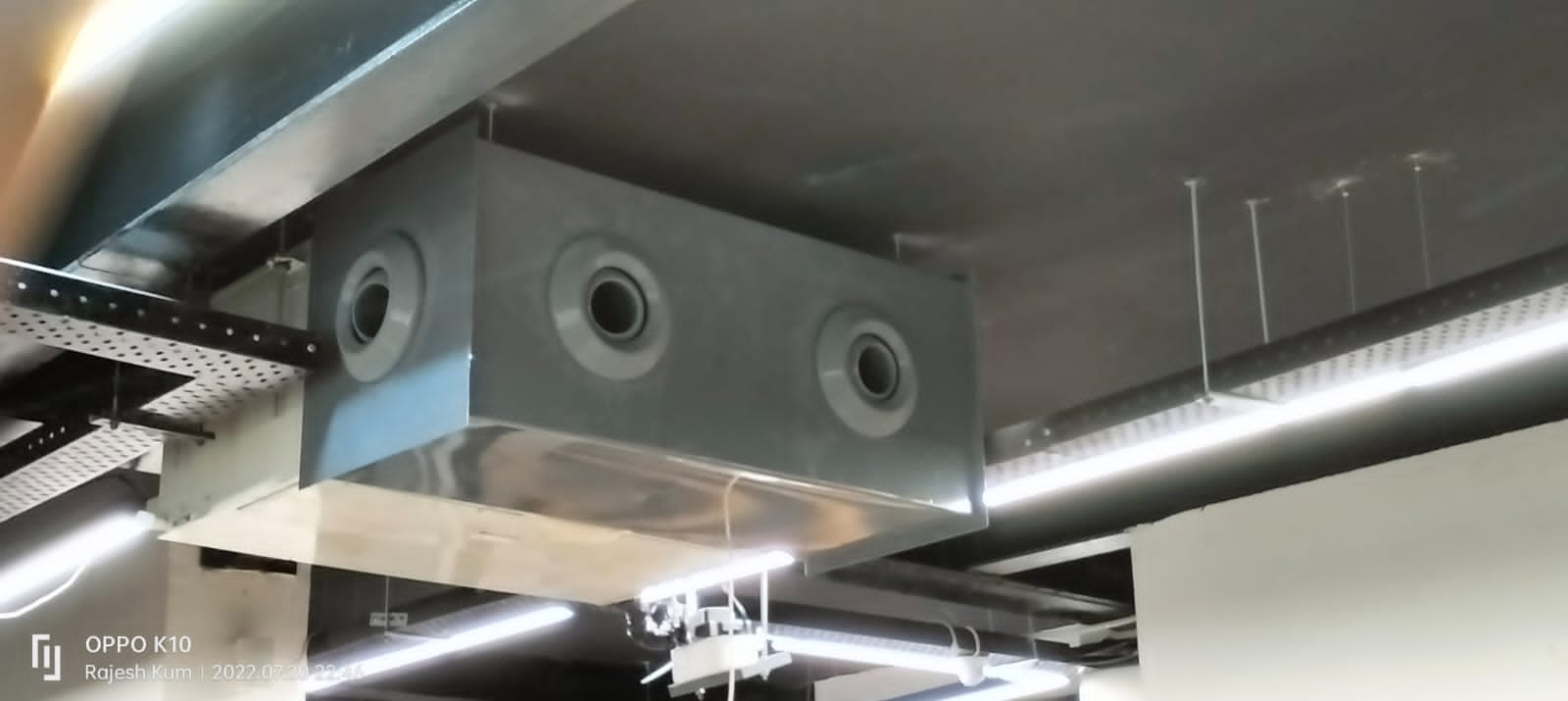 Chennai is also a major manufacturing hub of India. Industrial plants, small or large, require cooling across the whole factory floor. This is where Air washer units or evaporative cooling systems come in handy. The key is to calculate the heating load and thereafter the right CFM (Cubic Feet per Minute) of the air washer unit is selected. Sometimes it makes sense to choose multiple numbers of air washer units to cool the entire floor. Ducting work is also considered while designing the entire system. The objective is to reduce the ducting work. And therefore, multiple numbers of air washer units can be considered for a large industrial plant. Along with the air washer units, the entire factory floor is properly ventilated by using tube axial fans, jet fans, and turbo fans. Air washer units in tandem with axial fans help in achieving the desired cooling and ventilation goals inside the factory floor. TheSmartHVAC has carried out more than 100 such projects, small scale / medium scale / large scale, in the entire Chennai region. Sholinganallur, Nemilichery, Choolaimedu, Kallikuppam, Kodambakkam, Kayarambedu, Virugambakkam, Medavakkam, Mogappair West, Periyar Nagar, Valasaravakkam, Paruthipet, Kannan Colony, Pallikaranai, Manivakkam, Madhavaram, Palavakkam, Jeyachandran Nagar, Nandivaram-Guduvancheri, Indira Nagar, RA Puram, Thiyagaraya Nagar, Thalambur, Nanmangalam, Mandaveli, Kovilambakkam, Vandalur Kelambakkam Road, Teynampet, Mudichur, Anna Nagar East, ECR, Ramapuram, Ekkaduthangal, Alapakkam, Kattankulathur, Semmancheri, Karapakkam are some of the micro regions in Chennai where TheSmartHVAC has delivered HVAC solutions to manufacturing units. Apart from the design and execution of cooling and ventilation solutions, TheSmartHVAC also undertakes HVAC maintenance projects from these small and large manufacturing units. As one of the leading HVAC Contractors in Chennai, the company hires local manpower to deliver high-quality HVAC services to its clients in Chennai, Tamil Nadu.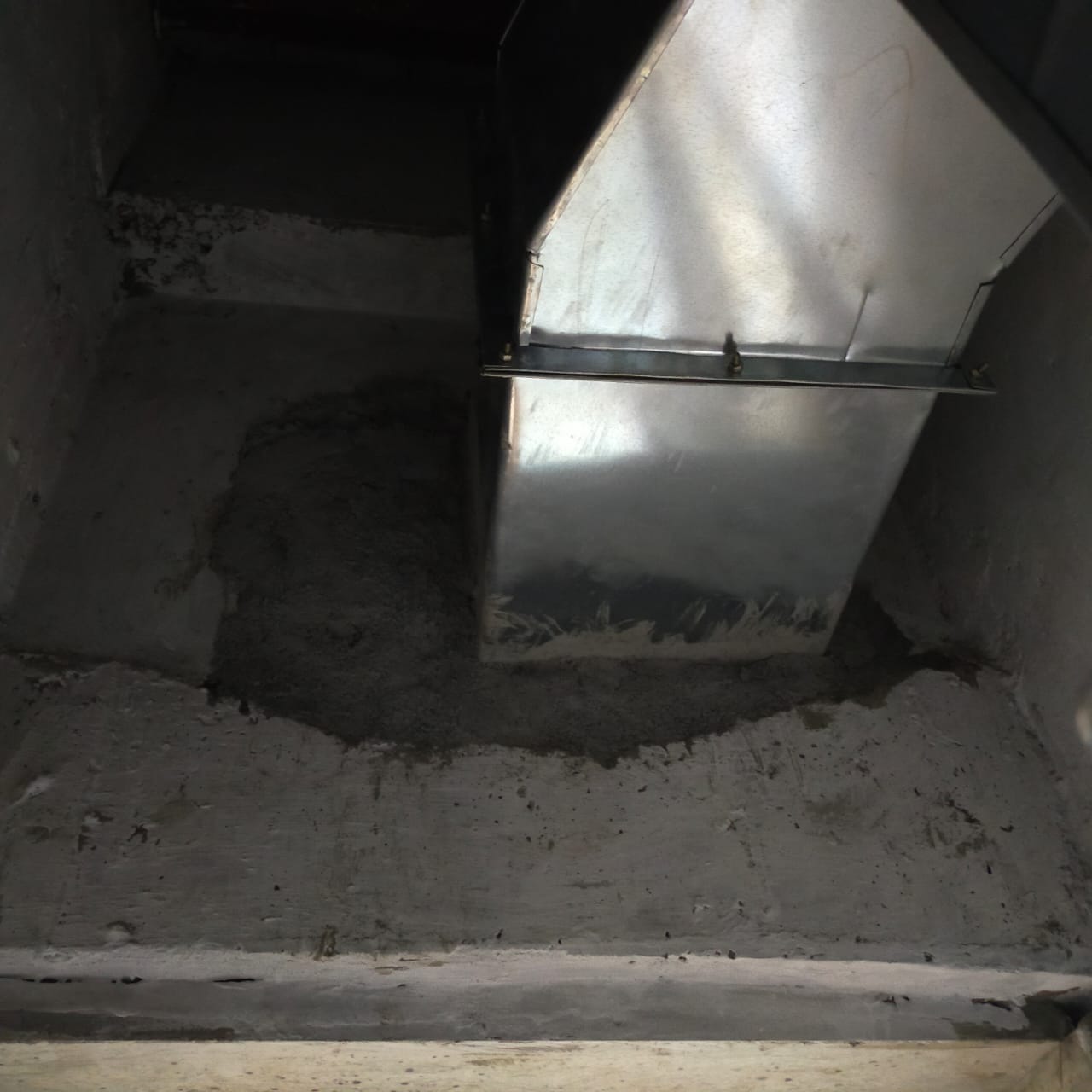 Aside from the standard air conditioning equipment such as VRF VRF system or Duct-able AC system or chiller system that are procured from branded suppliers such as Hitachi Daikin Bluestar Carrier Mitsubishi Trane India , TheSmartHVAC procures the air distribution equipment such as air handling units AHU, air washer units, air scrubber units, duct, MS channels, and other supporting items from local Chennai and Tamil Nadu manufacturers. Factory fabricated Ducts are procured from Shree Venus. Likewise air handling units and air washer units are procured from Chennai manufacturers only. Control equipment such as sensors, actuator, controllers, Variable Frequency Drives VFD, pressure and temperature gauges are procured from leading manufacturers such as HoneyWell, Siemens, Belimo, etc. Therefore, the goal is to promote local Chennai or Tamilnadu manufacturers wherever it is possible to do so.
Contact TheSmartHVAC for HVAC projects in Chennai.